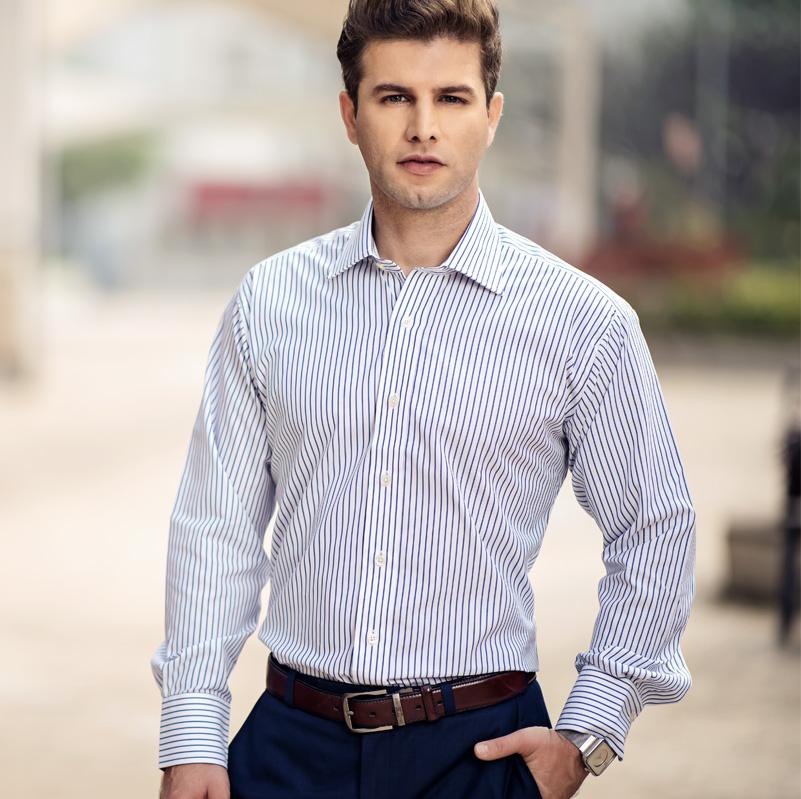 Premium made-to-measure clothing for gentlemen
---
From the hallowed street of Savile Row comes Thin Red Line, a brand committed to impeccable tailoring in men's shirts. Born from decades of experience, Thin Red Line adds a modern touch to time-honoured craftsmanship using fabric cut from premium material – a practice that has gained us recognition as well as a following across the world.
Taking inspiration from a heritage rich in tradition, we create apparel that transcends generations. Yet, we do not dwell in the past but apply our skills to keeping the practice thriving in the future.
Our passion for craftsmanship, attention to detail and sense of style has equipped us with the ability to create clothing of unparalleled quality.
Luxury In every detail
OUR CRAFTSMANSHIP
Our shirts are hand cut in the traditional way and stitched to our exacting level of detail, creating a quality shirt that is done right.
---
Our Fabric
We're a bit different from most 'shirt makers' because our fabrics are woven specially for us and our shirts are stitched in our own premises. At the end of the day (pun intended), regardless of how well your shirt is stitched, it's the way it makes you feel that matters most. To make sure that you always feel both stylish and comfortable in our shirts, we choose the finest quality yarns, dye and weave them into elegant fabric patterns and put them through six different (non-chemical) treatments to give you the wondrous, silky smooth texture that has become the hallmark of Thin Red Line.
Our Shirts
It's not just the five piece collar, removable collar bones, four piece split yoke, cross-stitched buttons, three sleeve pleats and side gussets that make a good shirt. These features combined with excellent fabric and traditional garment stitching techniques (which have almost all but been forgotten in this age of mass-manufacturing) gives you a shirt that has received uncompromised attention to quality and detail at every stage of its creation - The Thin Red Line shirt!
Custom made clothing
Every shirt we tailor is as distinctive as the gentleman who dons it. That is why we take special care to meet your exacting preferences. Paying close attention to your individual needs and measurements, we craft each shirt to your highest standards. The result is a creation that reflects your matchless style, upholding our long-standing commitment to excellence.
Learn More
---